With this post I begin my sketchbook blog
of sorts.


I'll start where I last left off on my web gallery www.ElliottMitchell3d.com

.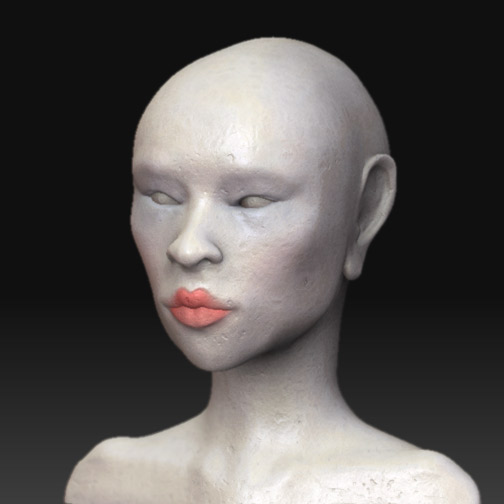 Above:
The stone looking head is an evolution of an earlier head I created for Thing-A-Day.com. I modeled it in Maya and Zbrush. The material is courtesy of
Aaran Lewis on ZbrushCentral.com
. That shot is rendered in Zbrush.
Below:
I'm working on a Sub Surface Skin Shader to render in Mental Ray. Same mesh.