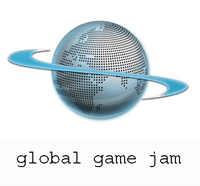 Last weekend was the 48 hour IGDA
Global Game 2010
. Groups of programmers, audio and visual artists, designers...came together to create games based on themes for their region. I have been told via twitter, from @kadamwhite (Quest for Stick team member), the "Global themes were "Deception," "Rain, Plain or Spain." Local theme was "Abstraction," specifically in the representational sense".
Many locations where streaming live to the internet while the jammers developed their games. I was not able to participate this year. Instead, I was glued to the live stream from the Singapore MIT GAMBIT game lab while tweeting conversations with some team members I was watching. "Obtuse" as @MrMaguffin said.
I'm particularly interested in the Boston / Cambridge, MA area game jammers. Even though I'm in VT, Boston is the epicenter of the game industry in the north eastern states. I'm a member of the local IDGA chapter -
Boston Post Mortem
, a member the Boston Indies game developer group and a founding member of the
North East Digital Artists Group
. I was routing for the
Singapore MIT GAMBIT game lab teams
mostly because I knew a lot of people there and wanted to join in.
Over the course of a few weeks I'm going to review a few the the local games and teams. I find this project fascinating because I know so many of the people and am impressed by thier skills. I hope you enjoy my reviews and insights about indie video game development.